ONLY 400 MADE - PEEPS
£

45.00 Sold Out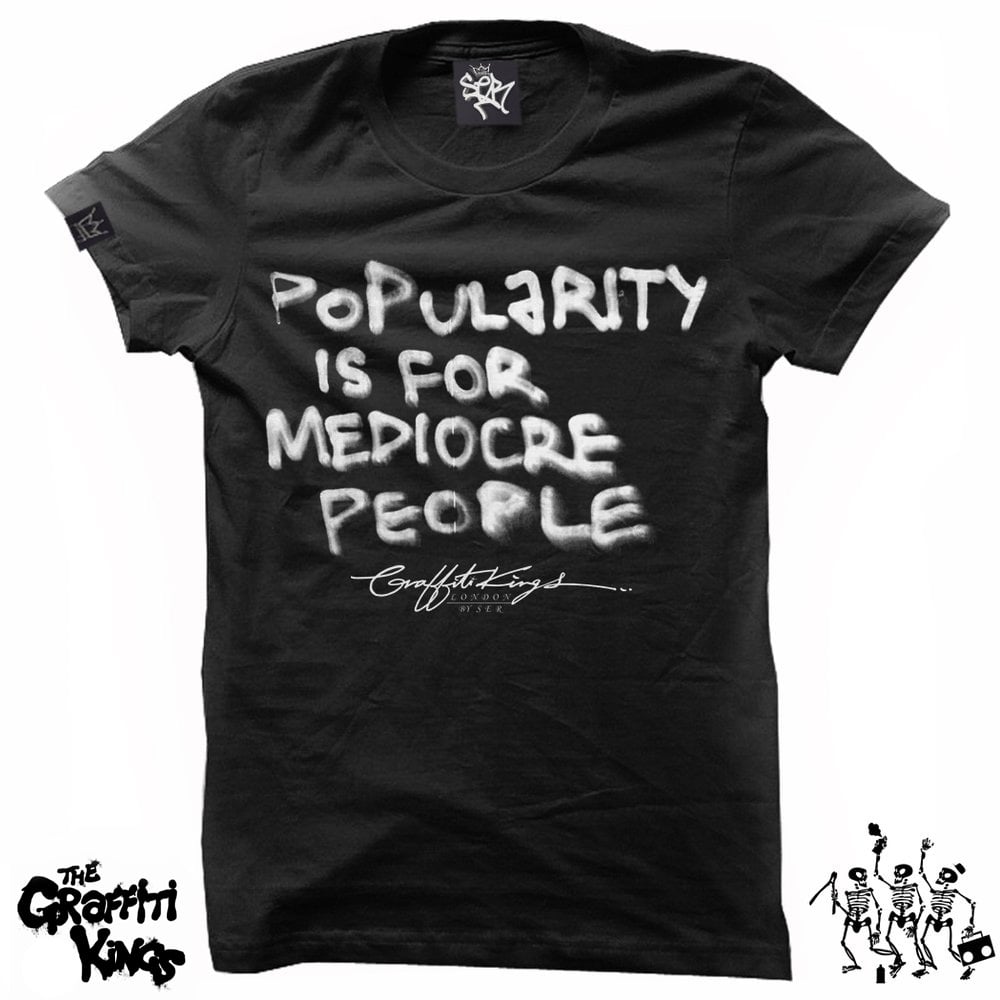 This item is available for 24 hours only & will NEVER be released again. To make sure you don't miss out on the next drop sign up to our newsletter below.
ABOUT GRAFFITI KINGS 
We've been playing on the streets of London since the early 70s & in the early 80s we scuffed our knees in the golden era of UK BMXing and Skateboarding, we pioneered it all. While at the same time kick-started the birth of UK Graffiti & Hip Hop, we would spend every spare minute of the day painting our artwork on the side of any surface possible.
Then we took our art & painted it on the side of the London Underground system while dodging laser tripwires, razor-sharp fences & the mighty electric 3rd rail. Then came the 90s & we was exploring high-rise London tower blocks to set up our pirate radio aerials, we started broadcasting our music live over London while raving in dark sweaty clubs & fields to REAL DJs with boxes of vinyl, not a USB stick in sight.
Then we grew up & became adults & started painting walls professionally & have collaborated with many global brands & celebrities like Adidas, Evisu, Nike, Calvin Klein, Will Smith, Drake, Justin Bieber, Rihanna & Cara Delevingne to name a few. Painting walls is our porn & seeing a BIG ASS plain wall crying for some colour will always be our No1 passion till our very end.
Till then we have found another passion, clothes, quality clothes, For us, it's about quality & we personally handprint & stitch to order so delivery will be just a little longer, as usual, it's well worth the wait. We oversee everything & make sure that every item sent out is quality checked. If we wouldn't wear it we wouldn't sell it & this was key to our new venture as we wanted to make sure that every item we sent out was quality checked.
We know you will LOVE our clothing & want to thank you in advance for supporting us. 
ALL OUR PRODUCTS COME WITH FREE SHIPPING WORLDWIDE
ALL CLOTHING IS LOOSE FIT
Share